—REBECCA WU '21
Nine new faculty members arrived on the St. Mark's teaching scene this fall. Three of the new faculty members arrived in the STEM departments, two in Modern Languages, two in History and English departments, one in Admission, and one in College Counseling.
Admission - Anthony Figueiredo
Anthony Figueiredo is thrilled to become a member of the St. Mark's community as an Assistant Director of Admission and our Head Football Coach. He previously served as Global Leadership/GCI Teacher, Student Life Coordinator, and Head Football Coach at Cardigan Mountain School in NH, where he worked closely with the Admissions team. Anthony holds a Master's in Organizational Leadership and also has experience coaching football at the collegiate level. He lives on campus with his wife Kara and their daughters Ruby and Isabelle.

College Counseling - Nora Guyer
Nora Guyer joins the St. Mark's community as the Associate Director of College Counseling. She has previously served as a Senior Program Manager at Mass Insight and as the Director of College Counseling at Harlem Village Academy. Nora holds an AB in English from Harvard and Master's degrees from the University of Pennsylvania in Statistics, Measurement, & Research Technologies and School and Mental Health Counseling. Nora is excited to live on campus in the Thayer dormitory with her cat, Peanut.
English - Lauren Kelly
Lauren Kelly comes to the St. Mark's English Department after spending the last ten years working as an English teacher in boarding schools, including Kimball Union Academy, Lake Forest Academy, and Williston Northampton School. She earned her post-graduate degree from the University of York where she traveled to Egypt for dissertation research. Lauren aspires to make each student feel seen, supported, and challenged. She looks forward to overseeing the yearbook and living in the Sawyer dormitory with her dog, Bingley.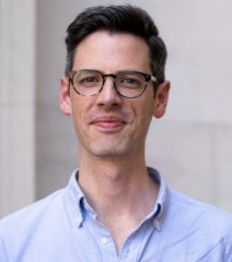 History / English - Dejai Barnes
Dejai Barnes is excited to join both the History and English Departments here at St. Mark's. He earned his Ph.D. in History of Christianity from Columbia, where he taught Literature of the Humanities to first-year college students for several years. Prior to that, he earned his MA in History and Philosophy of Religion from Concordia University in Montreal, QC. Dejai will coach soccer and live on campus in Theriot House North with his wife Alanna, his daughter Willa, and their dog Bowie.
Math - Michele Nieves
Michele Nieves joins the Math Department after multiple years of teaching high school math in California. Most recently, she served as an inaugural teacher and Math Department Chair at the Girls Academic Leadership Academy in Los Angeles. She holds a Master of Arts in Teaching from the University of Southern California. Michele and her husband Hector were excited to make the big transition from the West Coast to the East Coast over the summer and are happily living on campus with their cat, Rene Descartes.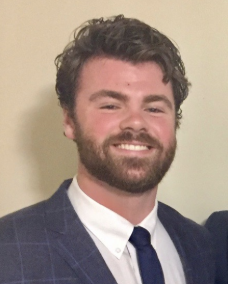 Math - Johnny McNamara
Johnny McNamara was so eager about joining our Math Department and the St. Mark's community that he jumped right in during Lion Term. He enjoyed getting to know so many students in such an experiential setting. Johnny recently earned his Master's of Education from Boston College and comes to us with experience teaching in North Quincy and Chestnut Hill. He also has independent school experience as a graduate of St. Sebastian's. He is lives off-campus and looks forward to coaching football and lacrosse.
Modern Languages - Showjean Wu
Showjean Wu, a former St. Mark's faculty member from 2011 - 2015, is excited to return to our Modern Language Department to teach Chinese I through Chinese V. A native Chinese speaker, she holds Master's degrees in Education and Computer Science. Since her departure from St. Mark's, Showjean has lived in California and has been teaching in Chinese immersion classrooms at the International School of Peninsula. Showjean is lives off-campus with her husband Thomas. They have 2 adult sons: Jerry and Darren.
Modern Languages - Luc Bonhomme
Luc Bonhomme is thrilled to join our Modern Language Department to teach all levels of French. A native French speaker, he comes to St. Mark's from the University of Louisiana at Lafayette where he has been completing his Ph.D. in Francophone Literature and Cinema. Luc has been teaching French for many years at the university level and looks forward to transferring his skills to teaching high school. Luc grew up in Haiti and is very excited to support our Haiti Partnership in addition to coaching. Luc will be living in Pine Cottage.
Science - Jean Lindsay-Dwyer
Jean Lindsay-Dwyer joins our Science Department after multiple years of teaching and tutoring Chemistry at both the high school and college level, most recently at The Winsor School. She holds a Master's degree in Chemistry from Boston College and has extensive experience working in the chemical and environmental industries in laboratory settings as well as a technical representative. Jean will live off-campus with her husband, Peter, and their two cats, Dusty and Oscar. They have 2 adult daughters, Lydia and Martha.